About the course
Este curso, ofrecido por la UNAM, dotará a sus participantes con las herramientas que le permitirán llevar a cabo una planeación financiera personal y entender la necesidad de salvaguardar su patrimonio y recursos financieros, así como los requerimientos mínimos que se deben considerar para tomar buenas decisiones financieras.
Program
Presupuesto
Planear los gastos familiares por medio de un presupuesto es muy importante, sobre todo cuando la situación económica no es la ideal. El presupuesto familiar es una herramienta utilizada semanal, quincenal o mensualmente que permite conocer cuánto dinero se necesita para cubrir las necesidades de la familia y, además, cómo repartir los ingresos para poder cumplir con las obligaciones. Sirve también para definir prioridades familiares e individuales, organizar el dinero y hacerlo rendir más, mejorar los hábitos de consumo y gastar con responsabilidad.
Ahorro
Ahorrar es destinar una parte de los ingresos para conseguir una meta o crear un fondo que permita enfrentar una emergencia. El ahorro se puede usar para pagar unas vacaciones, comprar una computadora, cambiar el coche, enfrentar una enfermedad o invertir. Ahorrar implica prevenir y prever anticipadamente para enfrentar el futuro y caminar con responsabilidad en el presente, por ello, la cultura del ahorro beneficia a personas, familias, comunidades y naciones.
Inversión
Invertir es destinar una parte de los ingresos a actividades productivas con el propósito de obtener un rendimiento o incremento del patrimonio. Las inversiones pueden realizarse a corto o mediano plazo. Es preciso tomar en cuenta que una inversión siempre debe ser mayor que la inflación, porque de lo contrario perderá el valor adquisitivo.
Crédito
El crédito es un préstamo de dinero por tiempo determinado que otorga una institución financiera al cliente con el compromiso de que en el futuro, el cliente devolverá dicho préstamo más un interés adicional. Se trata de una herramienta para adquirir bienes y servicios, muchos de los cuales no podríamos adquirir de contado. Si el crédito se utiliza con prudencia y responsabilidad, puede resultar de gran ayuda para darle un poco de seguridad a los gastos inesperados.
Seguros
Un riesgo es la probabilidad de que ocurra un accidente o imprevisto que dañe a una persona, familia o patrimonio. Los riesgos no se pueden evitar, pero sí es posible prevenirlos y transferirlos. Un seguro es un contrato entre una compañía de seguros (aseguradora) y un asegurado. La aseguradora cubre parte de los gastos generados por un accidente, pérdida o enfermedad, a cambio del pago de una prima. Prevenir un riesgo es tomar medidas para evitar un accidente o imprevisto. Al ser precavidos, en caso de presentarse un accidente, las consecuencias serán mínimas.
Consumo responsable
Para cuidar y minimizar los gastos es importante realizar un consumo responsable e inteligente evitando prácticas que generen los gastos innecesarios. Evaluar los hábitos de consumo y cuantificar qué coste suponen en la economía familiar, pueden ayudar a cambiar y reducir el consumo. Reutilizar y reciclar tanto ropa como muebles y objetos puede ayudar a reducir el gasto en el hogar.
Lecturers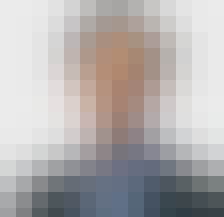 Platform
Courses on this platform are often free of charge. However, certification and specialization in a certain domain come at a cost. All video lectures are followed by practical assignments and content for individual study. The assignments are checked by fellow students, the teacher or the system if it is a test. Some courses do not have a Russian voice-over, but Russian subtitles are available. If students do not meet the deadlines or do not complete their assignments then they are automatically moved to the next class being compiled.
Comments (3139)
Excelente curso, la verdad que me ha hecho reflexionar sobremanera y a partir de ahora tener un mejor control sobre mis finanzas al no descuidar ningún detalle, sin duda que lo recomendaría muchísimo.
Es un excelente curso, el cual te ayuda a ser más ordenado y acertado con las finanzas sin tener que ser una persona experta en el tema; ha cambiado mi vida drásticamente para bien; gracias, por tanto
Me fue formidable, me abrio los ojos a un panorama amplio y me dio a conocer que con disciplina se puede lograr objetivos financieros que hagan frente a complicaciones económicas de la vida cotidiana.
El curso te guía paso a paso para tener una mejor administración de tu dinero, ademas de que propone ejercicios prácticos para recordar lo visto en los vídeos mientras utilizas tu propias experiencias