What will you learn?
introduce oneself, one's job, one's preferences (hobbies, likes and dislikes, etc.)
indicate one's opinion about family, friendship, hometown, or jobs
continue a conversation with someone new from other countries
About the course
Do you want to communicate with English speakers fluently? Welcome to our course. The course consists of 6 units with different topics: meeting new people, the people in your life, eating in and eating out, the reason to learn English, good times and bad times, and hobbies. From this course, you will have a good knowledge of conversational English skills in your daily life. We invite you to learn with our teachers and friends from different countries in the videos, such as the United States, the United Kingdom, Ireland, Canada, Australia, and Columbia. Are you ready? Let's go!
Program
The People in Your Life
Interpersonal Communication
Eating in and Eating out
Eating culture
Why Do You Want to Learn English
English learning
Good Times and Bad Times
Talk about good times and bad times in your life
Hobbies
Describing, cultivating and sharing hobbies
Lecturers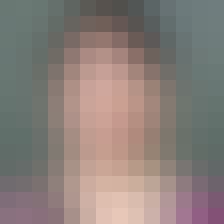 Platform
Courses on this platform are often free of charge. However, certification and specialization in a certain domain come at a cost. All video lectures are followed by practical assignments and content for individual study. The assignments are checked by fellow students, the teacher or the system if it is a test. Some courses do not have a Russian voice-over, but Russian subtitles are available. If students do not meet the deadlines or do not complete their assignments then they are automatically moved to the next class being compiled.
Comments (205)
This course is amazing! I will miss it because I learned a lot things. For example, new slang words used in English "Sweet tooth, fussy eater, adventure eater [...]". All this is quite interesting to study because it is widely used in the English language and here I learned a lot of cool things. Finally, with this course I can communicate with people in English and be able to talk about various topics with them, such as their hobbies, favorite foods, favorite places and more. Thanks a million!
This course helped me to understand the right way of conversation in English. Learnt a lots is a good start is always OPEN YOUR MOUTH to speak . Thank you very much.
Very enjoyable. We have contact with a lot of accents and I could practice and improve not just my "speaking", but also my "listening", "writing" and "reading".
This course was just amazing with good teachers that provided us relevant topics.It was a pleasure to take this course and I would like to recommend it to all English loves.